WELCOME TO LUTON TOWN CENTRE
The dramatic redevelopment of Luton town centre, with stunning changes to public areas as well as the centre's skyline, has ensured that more businesses than ever before are choosing to call Luton town centre their home. A wealth of restaurants, bars, cafes and clubs, along with a packed line-up of entertainment, events and nightlife, has also made Luton a popular destination of choice for a diverse range of visitors, whether they choose to shop, be entertained, do business or celebrate. In 2015 businesses in Luton town centre voted yes to becoming a Business Improvement District (BID), ensuring the future of the town centre is even brighter, with a five year plan of investment that will build on its great visitor experience and vibrant offering.
FOLLOW THE LUTON BID JOURNEY
Luton BID is a finalist
Luton Business Improvement District (BID) is a finalist in the SME Luton & Bedfordshire Business Awards. Luton BID is up against 11 others in the Luton Business of the Year category, and was applauded by judges for its commitment to projects which help make the...
Our #Luton BID Renewal Launch on 27 Feb marks the start of our renewal process - attend to have your say on our next five-year business plan. Register: https://t.co/S0ivUY0WBX https://t.co/VsoHG8omun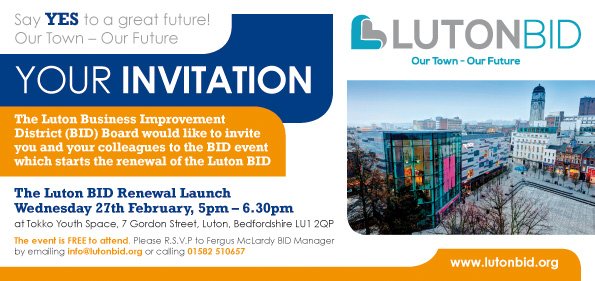 Celebrate @carnivalukcca #Luton International Carnival - create your own carnival masks at @TheMallLuton on 19, 20, 23 & 24 Feb, 11am-5pm https://t.co/mO9qTibJa2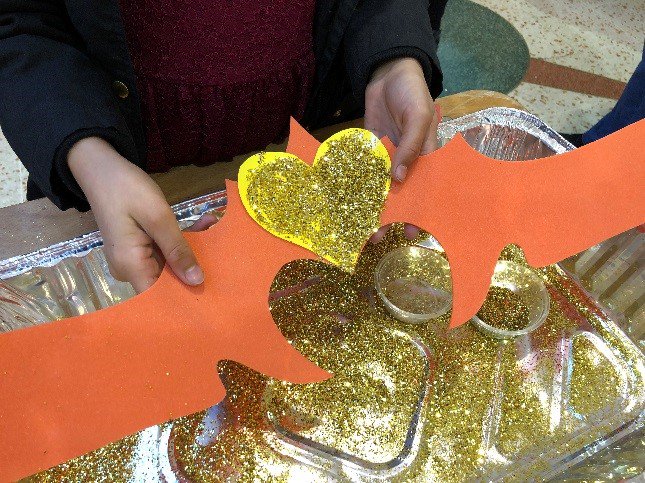 Our latest e-bulletin is out now! Find out about the #Luton BID Renewal Launch Event and the Luton @BestBar_None Awards. Read more at: https://t.co/QugfuWis8P https://t.co/lAKrajsiGm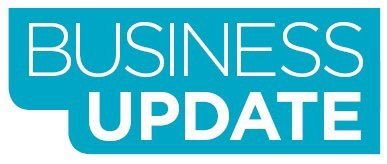 Our #Luton BID Renewal Launch on 27 Feb marks the start of our renewal process - attend to have your say on our next five-year business plan. Register: https://t.co/S0ivUY0WBX https://t.co/BSxEWWsh5f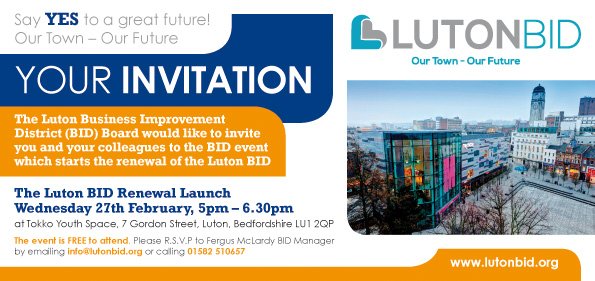 Create your own Luton International Carnival masks at @TheMallLuton on 19, 20, 23 & 24 Feb, 11am-5pm - in celebration of @carnivalukcca coming this May https://t.co/U1FBgeJGNn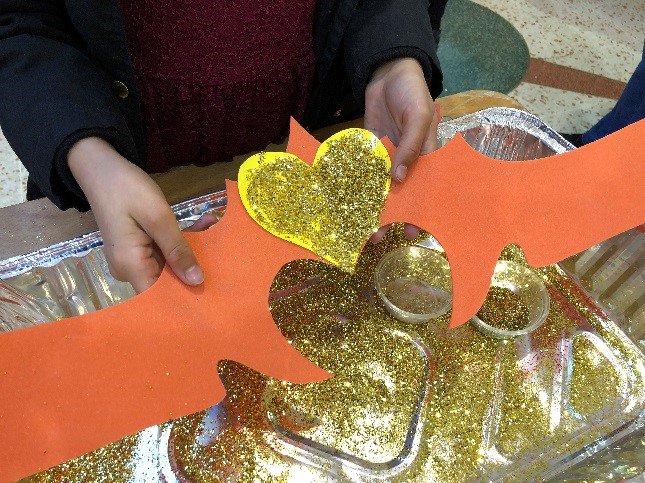 We worked in partnership with #LutonSafe @lutoncouncil @bedspolice & @BedsFire to help make the @BestBar_None awards a huge success. More: https://t.co/ghvwH7j3AP https://t.co/8SIfiYTRKQ